If you are a student, entrepreneur, or business owner and have a desire to explore how to use entrepreneurial initiatives to solve social problems and make a positive impact on society, the Aspiring Social Entrepreneur Learning Series is for you.
Instead of measuring success through profit alone, a social entrepreneur is guided by a triple bottom line — people, planet, profit. This series will introduce you to the basics of social enterprise and guide you through the process of turning your idea into a venture with social and environmental goals. It will also give you the tools and confidence needed to pitch to investors and secure the funding you need to make an impact.
You'll learn from thought leaders in social innovation and enterprise, and expand your network of fellow changemakers.Sign up for the whole series (recommended), or individual workshops.
What will I get out of it?
Explore the concept of social entrepreneurship

Gain a better understanding of how you can use business for social good

Practical tools to help you move your social enterprise idea forward

New connections with other like-minded social entrepreneurs

Confidence to engage in social change initiatives
Cost

Session 1: Intro to Rethinking Social Enterprise


Jan. 15 | 11 a.m. - 12 p.m.
In this one-hour session, Brittni from Trico Charitable Foundation will introduce you to the Blender Canvas, a diagnostic tool that will help you and your organization face the challenges of social enterprise and better understand how the social and entrepreneurial aspects in your business interact.
Presented by Brittni Kerluke (Trico Foundation)


Session 2: 10 Traits of Successful Entrepreneurs


Feb. 27 | 1:00 p.m. - 2:15 p.m.
Entrepreneurs face a lot of the same challenges and barriers. This session will outline the traits successful entrepreneurs employ to move their businesses forward.
Presented by Craig Elias, Bow Valley College &
150StartUps


Session 3: Network like a Ninja


Feb. 27 | 2:30 - 4:00 p.m.
Join Craig Elias and learn about the nuances of networking and having a high-value interaction with people you have never met.
Facilitated by Craig Elias, Bow Valley College &
150StartUps


Session 4: Lean Canvas Model 101


Mar. 10 | 1 - 3 p.m.
In this hands-on workshop, we'll use the Lean Canvas tool to map out nine key considerations for your business, product or project idea. By the end of the session, you'll have clear next steps on how to move your idea forward.
Facilitated by Startup Edmonton


Session 5: Pitching Your Idea to Change the World


Mar. 11 | 2 - 4 p.m.
Most pitches and explanations are jargony, too long, uninteresting and not engaging. Join us to create the best way to talk about the social impact you are making—to everyone. In this session, you will build a short plan, a three-sentence pitch and a one-sentence pitch. Plus, you'll learn how to own a couple of words on Google.
Presented by Colin Christensen, THNQ


Session 6: B Corp 101 Measuring What Matters


Mar. 25 | 1-4 p.m.
B Corps™ make up a global movement of entrepreneurs who are dedicated to making a positive impact, whether it's by improving the livelihoods of their workers, strengthening their community ties, or revolutionizing current green practices.
Presented by Carla Heim, Business Development Bank of Canada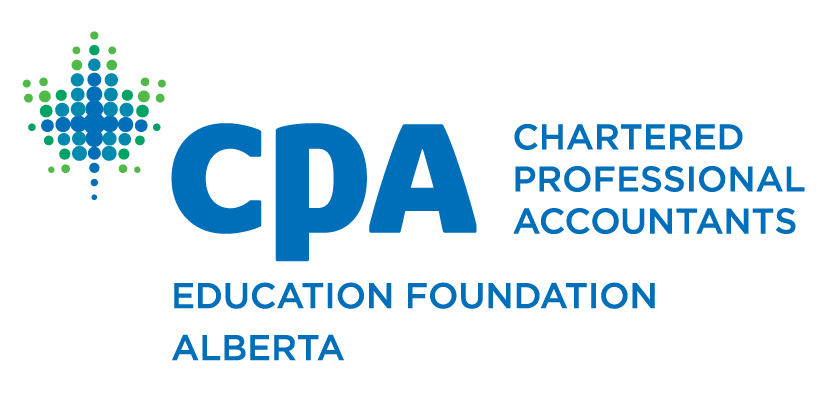 The Aspiring Social Entrepreneur Learning Series is sponsored by the CPA Education Foundation Alberta. With a mandate to strengthen the future of the accounting profession in Alberta, the CPA Education Foundation supports business education and students, and the incubation of innovative ideas.
Click here to learn more.