In the new economy, social change efforts require financial foresight and creative financing solutions. This workshop will explore the social finance landscape, including an overview of financing options, different business models, and how power dynamics and our personal views of money can impact social change work.
Learning outcomes:
Learn about the spectrum of financing options for social change initiatives, including who the funders are and what they want.
Reflect on the trade-offs and power dynamics associated with different financing options.
Consider how to finance social change initiatives in your local community.
Facilitated by:
Jordan Reiniger,
Boyle Street Community Services
Meet the Presenter: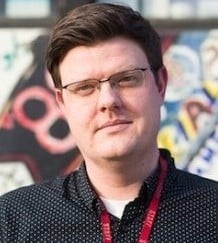 Jordan Reiniger
(Executive Director, Boyle Street Community Services)
Jordan has been with Boyle Street Community Services for 5 years and was recently appointed as the new Executive Director. Jordan previously held the positions of Director of Programs and Development as well as General Manager of Boyle Street Ventures and brings this diverse background to his new role. Jordan lives in the Boyle Street neighbourhood with his wife, Joelle, and two daughters, Maddy and Lucy. He holds a Master's degree in Poverty Studies and Management, but his most important lessons come from the wisdom of those in the community he is privileged to live in and serve.